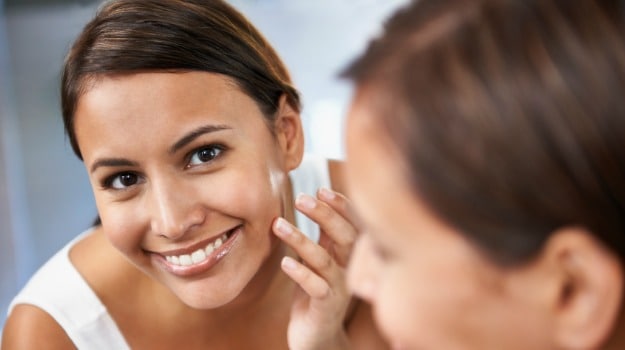 When was the last time you looked in the mirror and liked the skin you saw? The responsibilities and stress that weigh us down every day can take a serious toll on the health and appearance of our skin, making it look tired, old, and unhealthy. If you're ready to make the change this 2017 and you want to bring out a flawless glow, these 6 timely tips for perfect skin will start your New Year right.
Lay Off the Gadgets – Did you know that constantly sitting in front of a computer or using a smartphone for hours on end can cause premature aging? According to a report published a few years back, frequent and prolonged use of computers or mobile phones can accelerate the development of wrinkles, fine lines, turkey neck, and jowls – all associated with aging and poor skin health. If you can't lay off gadgets, at least exercise your face regularly as you use them and give yourself a short break every hour or two.
Invest in the Right Products – What kind of skin care products are you using and are they targeting the right problems? Some people just buy what they think they need without actually considering their skin issues. For instance, there are millions of people who live with cellulite because they usually don't see these dimples which commonly occur behind the thighs. An useful anti cellulite cream can help reduce the appearance of cellulite and make the skin look more taut and smooth. Be sure you're investing in the right products to target your specific skin issues.
Nourish From Within – For city slickers, it can be hard to maintain optimal skin health because of pollution and harsh environmental factors. Aside from protecting the skin from the outside, it's important to nourish it from within, to make cells stronger and more resilient to combat damage with ease and efficiency. Adding a supplement that contains anti-oxidants, and vitamins A, C, and E to your daily diet will help nourish the skin for the perfect glow.
Target Your Pores – Most of the skin problems that we develop are the cause of poorly maintained pores. When we use a facial wash that's not powerful enough to clean out the pores, they expand and make room for dirt which in turn causes an uneven skin-tone. Using a retinol-based cream or lotion will help empty your pores of filth, grime, and dirt, as well as tighten them to make them less prone to housing these contaminants in the future.
Double the Night-Time Repair – When you sleep, your body goes to work to repair damaged cells and restore cells that have been lost throughout the day. While your body might be efficient at this function, there really is no harm in helping it through the process. Before you go to bed, slather your face with a night time facial mask to double the effects of night-time repair and to recharge your skin in time for the new day.
Make Sunscreen an Everyday Necessity – This is something not a lot of people use because it's commonly seen as an optional addition to skincare routines. But the fact is, sunscreen should be the top priority when it comes to skincare because it offers the most protection against the most damaging factor we face every day. Using sunscreen will help reduce damage caused by harmful UV rays to strengthen skin and limit the development of a handful of different skin problems.
Are you ready to face the new year? Be sure to put these 6 tips into action so you can greet 2017 with a new look and nourished skin – inside and out.