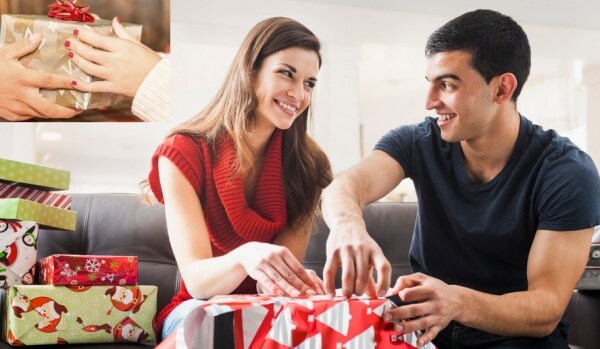 It's that time of the year again. Fairy lights everywhere, carols filling the air, and you've got your Christmas tree all set up in its corner, blinking and shimmering away. Now the tricky part comes along and you'll have to decide on what gifts to buy for everyone. One of the people that you would really like to get something special for is your other half, your girlfriend.
It's important not to mess this one up, as she's someone really special, and you wouldn't want to spoil her holiday mood by getting her a lame gift (think socks and plastic picture frames). Here are some amazing gift ideas from Clarins Malaysia to really impress her and show your love:
Super Restorative Eye Set
This is the perfect gift if your girlfriend works in front of the computer for hours on end. Staring at a screen for long periods often lead to tired and pouchy looking eyes. This restorative set will help minimize symptoms like dark patches, lines and droopiness, leading to more youthful looking eyes. You can be assured that she'll look at you more lovingly, with sparkles in her eyes.
Hand and Nail Treatment Cream
Women who work with their hands or have sensitive hands and nails will benefit greatly from the moisture and nutrients in this treatment cream. So if your girlfriend has sensitive hands, it's time to pamper them with a little love and affection. She'll have smooth and soft hands which you can hold all day.
Extra Firming Day and Night Cream Duo
Firming creams aren't just for the mature ladies. Women as young as 25 will benefit from them too. This set is super practical as it includes a cream that can be worn during the day and while sleeping. Therefore, your bae will get a full firming effect 24 hours a day, resulting in springy and youthful looking skin.
UV Plus (Neutral) Duo Set
If your special lady spends a lot of time outdoors, then this serum is the answer to protect her from the elements. This thin and light cream is specially formulated with plant based nutrients that will help guard the skin against UV rays, pollution, heat, dust and more; by replenishing lost moisture and vitamins. It also contains sunblock, which will help prevent the skin form getting too tanned. Ultimately, her skin will look less tired, and more refreshed no matter how long she stays outside.
Double Serum
Clarin's Double Serum is the best selling product of all time. It has 5 anti-ageing functions that targets all the problematic aspects of one's complexion, including fine lines, wrinkles, large pores and lack of elasticity. Many women would appreciate a bottle of this intricately-formulated serum, which has a proven track record in keeping women looking their best and bringing out their natural beauty.
Giving a gift from the heart requires one major element : sincerity. If you're making an effort to look for the best face serum, anti aging product or slimming cream as a gift, your girlfriend will definitely feel it and appreciate what you're doing for her. A little thought really does go a long way when it comes to Christmas gifts.